Specification of Polyvinyl alcohol ex SLCA
Updated: Jul. 19th, 2017
SLCA

PVA Type

10/15/20/25 Mesh min

HydrolysisDegree % (mol/mol)

Sodium Acetate % MAX

Volatile % MAX

Ash % MAX

PH Value

Viscosity (cps.)

Full

Hydrolysised

10-99

99.0-99.9

2.5

5

0.7

5--7

9-13

14-99

99.0-99.8

2.5

5

0.7

5--7

12-17

15-99

99.0-100

2.5

5

0.7

5--7

18-22

17-99

99.8-100

2.5

5

0.7

5--7

20-28

18-99

99.8-100

2.5

5

0.7

5--7

28-32

20-99

99.8-100

2.5

5

0.7

5--7

32-36

22-99

99.8-100

2.5

5

0.7

5--7

36-42

23-99

99.8-100

2.5

5

0.7

5--7

42-48

24-99

99.8-100

2.5

5

0.7

5--7

55-65

26-99

99.8-100

2.5

5

0.7

5--7

65-70

27-99

99.8-100

2.5

5

0.7

5--7

7

0-80

28-99

99.8-100

2.5

5

0.7

5--7

8

0-90

30-99

99.8-100

2.5

5

0.7

5--7

90-100

Close Full

Hydrolysised

4-98

98.0-99.0

3.0

5

0.7

5--7

4-5

5-98

98.0-99.0

3.0

5

0.7

5--7

5-6

6-98

98.0-99.0

3.0

5

0.7

5--7

6-7

08-98

98.5-99.5

2.5

5

0.7

5--7

8-12

10-98

98.5-99.5

2.5

5

0.7

5--7

9-13

14-98

98.0-99.0

2.5

5

0.7

5--7

13-17

15-98

98.0-99.0

2.5

5

0.7

5--7

18-22

17-98

98.0-99.0

2.5

5

0.7

5--7

20-28

17-98HG

98.0-99.0

2.5

5

0.7

5--7

25-30

18-98LW

98.0-99.0

2.5

5

0.7

5--7

25-32

18-98

98.0-99.0

2.5

5

0.7

5--7

28-32

24-98

98.0-100.0

2.5

5

0.7

5--7

54-68

Half Hydrolysised

14-92

90.0-94.0

2.5

5

0.7

5--7

13-17

17-92

90.0-94.0

2.5

5

0.7

5--7

20-28

18-92

90.0-94.0

2.5

5

0.7

5--7

28-32

26-94

90.0-95.0

2.5

5

0.7

5--7

60-70

17-95

94.0-96.0

2.5

5

0.7

5--7

20-28

08-97

96.0-98.0

2.5

5

0.7

5--7

8-9

17-97

96.0-98.0

2.5

5

0.7

5--7

21-31

Partial Hydrolysised

04-88

86.0-90.0

3.0

5

0.7

5--7

4-5

05-88

86.0-90.0

3.0

5

0.7

5--7

5-6

17-88

86.0-90.0

2.5

5

0.7

5--7

20-28

17-88LW

86.0-90.0

2.5

5

0.7

5--7

20.5-24.5

17-88HG

86.0-90.0

2.5

5

0.7

5--7

25-28

20-88

86.0-90.0

2.5

5

0.7

5--7

29-34

22-88

86.0-90.0

2.5

5

0.7

5--7

35-45

24-88

86.0-90.0

2.5

5

0.7

5--7

45-55

26-88

86.0-90.0

2.5

5

0.7

5--7

55-65

28-88

86.0-90.0

2.5

5

0.7

5--7

65

-7

5
Viscosity tested by brookfield viscometer at 4% PVA Solution, 20℃ degree.
Packing: in 20kgs or 25kgs 1 layer paper-plastic compound bag without pallets,18mts in 1x20'fcl
or paper bag or 500kgs/800/1000kgs big bag on pallets.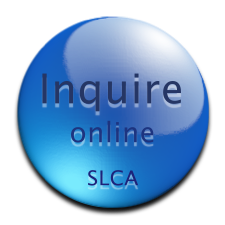 Inquire: If you have any inquire to the above grade of PVA, pls don't mind to contact shali@shalichem.com.
We will reply you ASAP. Thanks!!