Redispersible Emulsion Powder, (in short: RDP), |1309-37-1|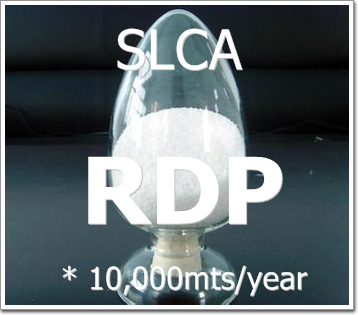 CAS NO: 1309-37-1
HS Code: 39052900
Exterior: White Powder ot Fine Particles, Free-flowing
---
General Info:
Redispersibe Emulsion Powder is manufactured from the latex by using spray-drying process.
With Redispersibe Emulsion Powder, it improves the properties of cement and plaster by reducing the demand of water and simplifying handling.
More importantly, it could make mortar impervious to water.
Product Usage:
After second world war, there was a severe shortage of working labor and buiding material, it results in improving productivity of usage for powder
form in construction.
1) additives for surface mortar to external wall
2) flexible putty for interior and exterior wall
Market Expectation:
Under the support of Green Enviromnetal Protection from Government,Redispersible Emulsion Powder is going to a rising star in building construction field with high mortar performance.
---
Our factory:

---
Specification: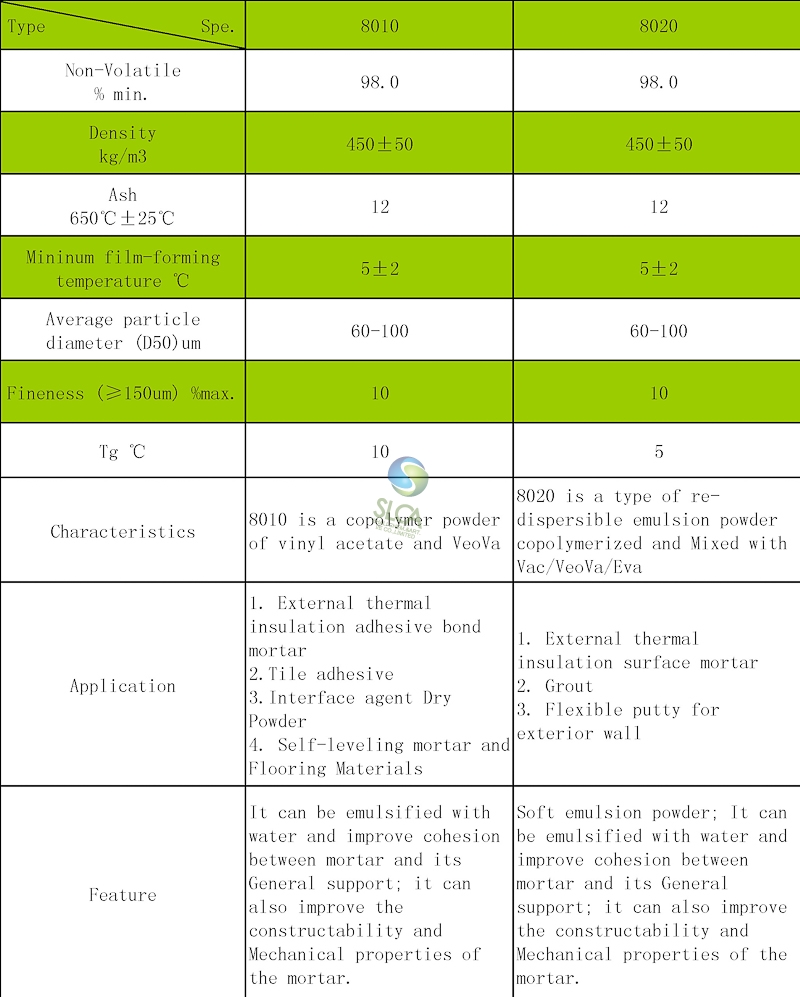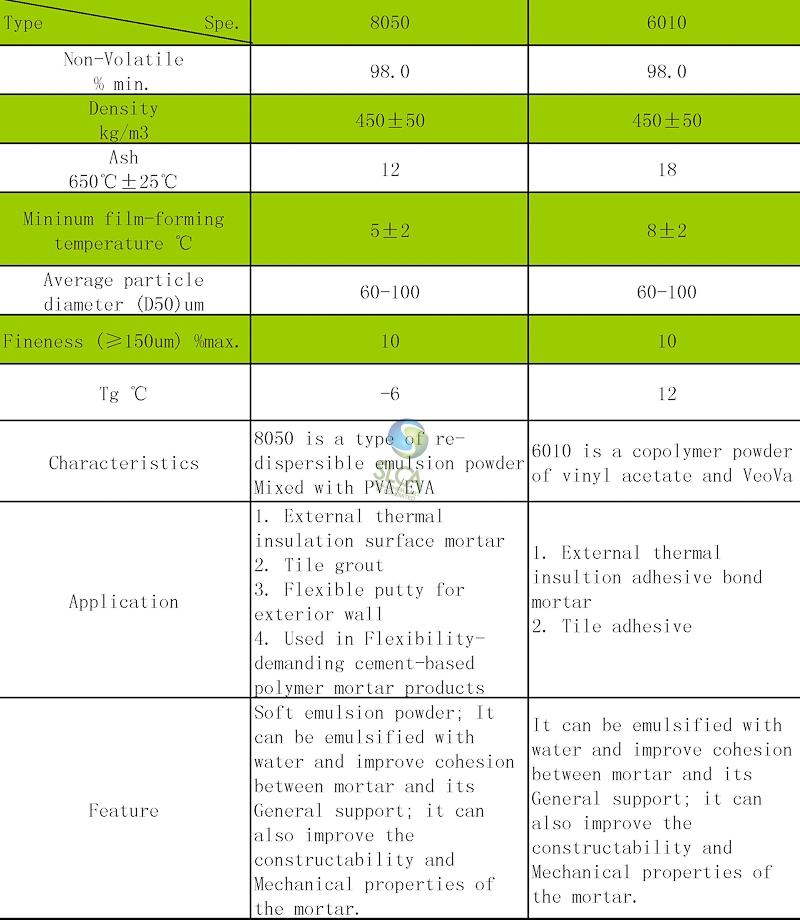 ---
Packing: in 25kgs paper bag. 14mts in 1x20'fcl;
in 25kgs paper bag wrapped by film on pallets. 12mts in 1x20'fcl.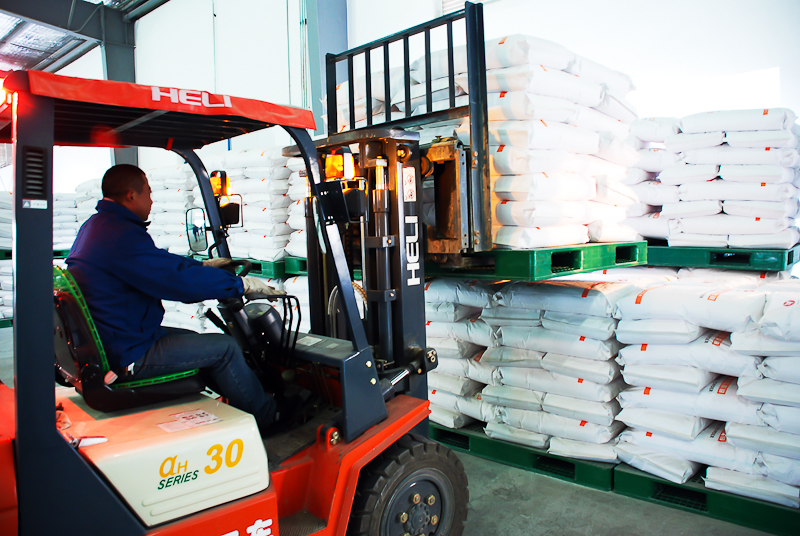 Inquire: If you are interested in the above product, pls don't mind to send your kind inquire to shali@shalichem.com
We will reply you ASAP!