VAM, Vinyl Acetate Monomer, VAC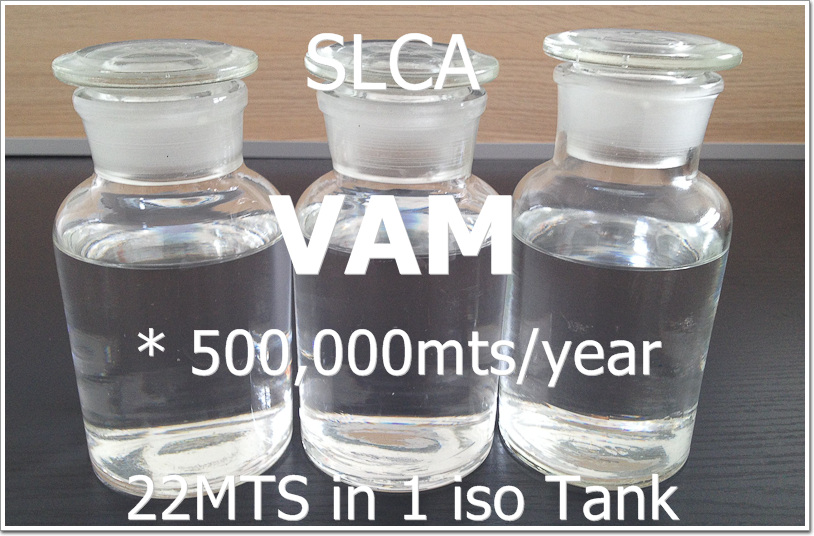 CAS No :108-05-4
Molecular formula : C4H6O2;CH3COOCHCH2
HS Code: 2915.3200.00
Product Name: Vinyl Acetate Monomer
Alternative Name:Acetic acid vinyl ester;ethenyl acetate
In short:VAC or VAM
Apperance: Clear and free of suspended matters
Vinyl Acetate Monomer is an indispensable chemical, which can be used in many areas of industries.
VAM is a key chemical in resins, paints, coatings, adhesives, textiles etc.
VAM used industries as follows:
i) Polyvinyl Alcohol (PVA): for textiles, adhesives, paper coatings and fiber.
ii) Polyvinyl Butyral (PVB): for glass in automotive application
iii) Emulsion polymers for paints, adhesives and textiles.
---
Production capacity: 500,000mts/year.

---
Specification: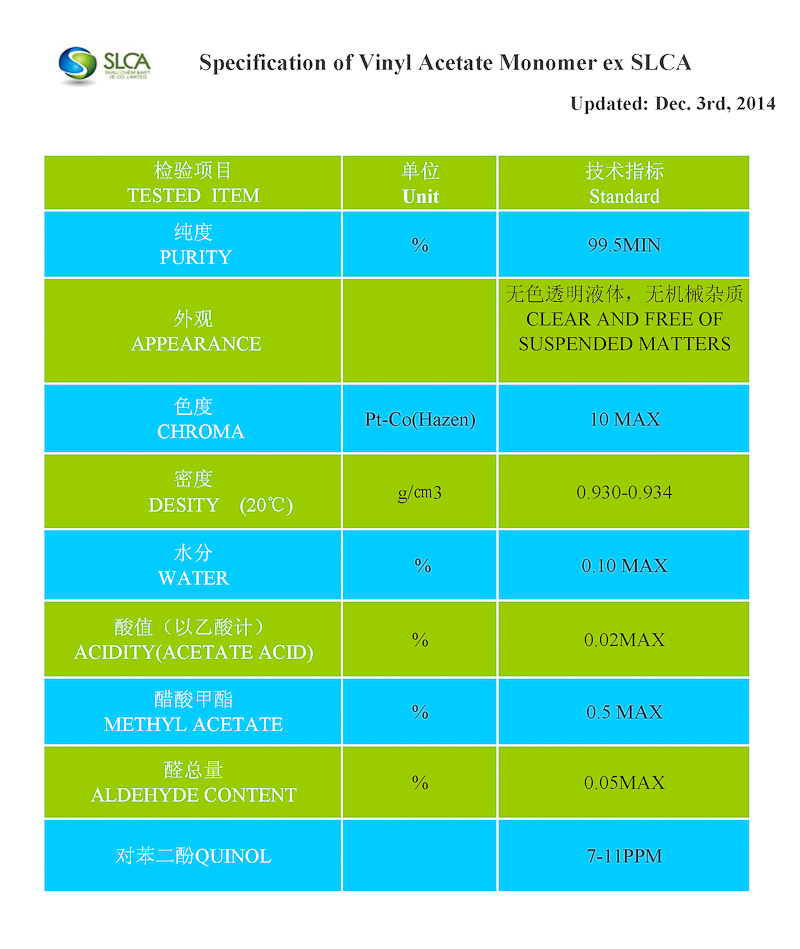 ---
SGS Report : Available.

---
Packing: 22mts in 1 Iso-Tank.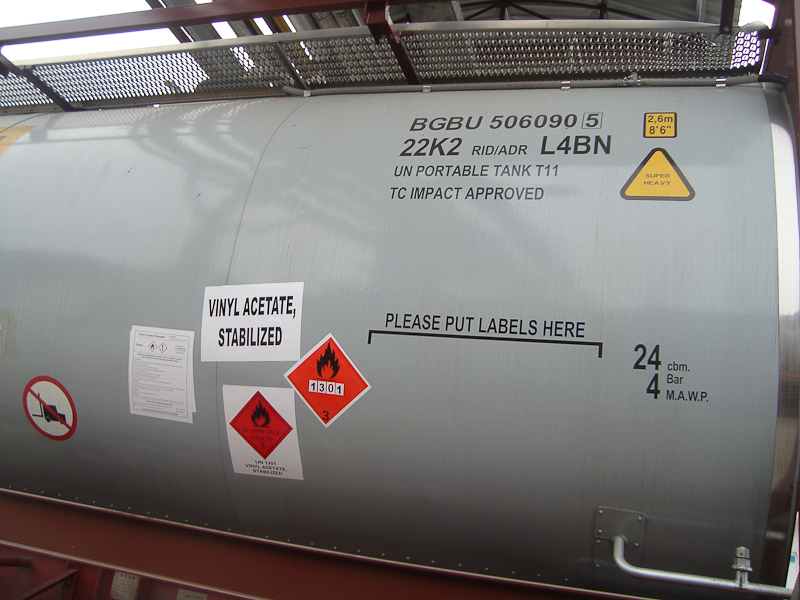 ---
Inquire: If you are interested in the above product, please kindly send your inquire to shali@shalichem.com
We will offer you best price with other details of product upon receive it.We are looking forward to cooperate with YOU in the near future!